A Look Through our Archives
A Small Seder Plate with a Fascinating History
BY HANNAH SROUR-ZACKON
This small ceramic seder plate (c. 1895), with a pale pink rim and blue centre, has a fascinating history. It was originally donated to the Shaar's museum by Jeanie Rosemarin (the sister-in-law of long-time Shaar music director Prof. Jacob Rosemarin) in 1987, and it was brought over from Eastern Europe by her parents. Aside from its beauty, a mark on the back of the plate gives a major clue to its history…
On the back is written "Kamennobrod – A.F. Sussman". With a bit of research, this indicates it was made at the faience (fine tin-glazed pottery) factory in Kamenny Brod (modern-day Ukraine).
Kamenny Brod only began to develop in the second half of the 19th century—during which time the factory was established. Towards the last quarter of the 1800s, ownership of the factory was taken over by the Sussman family, who developed it into the largest faience factory in the region. This attracted a number of Jews to move to the town. Indeed, the factory quickly became the economic heart of the town, employing much of the local population.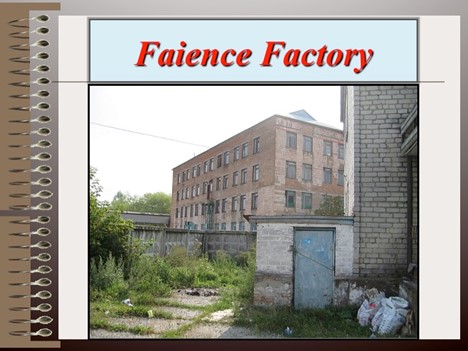 Under Aizik (A. F.) Sussman's leadership, the factory gained a reputation for its beautiful craftmanship. Sussman brought the factories' best pieces to international exhibitions such as in Poltava (1895), Odessa (1897), and Kyiv, where they won numerous awards.
This seder plate may just be a mere snippet of a long history, but it offers a window to the past, and its presence in the Shaar's museum collection offers a chance to connect with this history.
The seder plate is currently on display outside of the Shaar's main office. If you're interested in reading more about Kamenny Brod and its faience factory, an excellent and detailed history is available at the below links:
Sources:
https://kehilalinks.jewishgen.org/kamennyy_Brod/history-faience_factory.htm
https://kehilalinks.jewishgen.org/Kamennyy_Brod/KamennyyHistory.pdf
Tuesday, December 5, 2023
22 Kislev 5784
Tuesday, December 5, 2023 22 Kislev 5784